The Mission
Relocate 108 mature olive trees from Glen Ellen, CA to a Williams, CA ranch in peak summer heat with a skeleton crew and rogue truck deliveries - some arriving as late as 11 pm at night. Delivery of project on time and under market rate.
The Method
Excavate & run irrigation lines
Excavate 108 tree wells
Receive flatbed deliveries of 20 trees at a time. Trees had to be removed in the same order as they were loaded as the branches interlocked during travel.
Relocate trees via excavator to their new homes.
Cover with earth and confirm the irrigation system was fully operational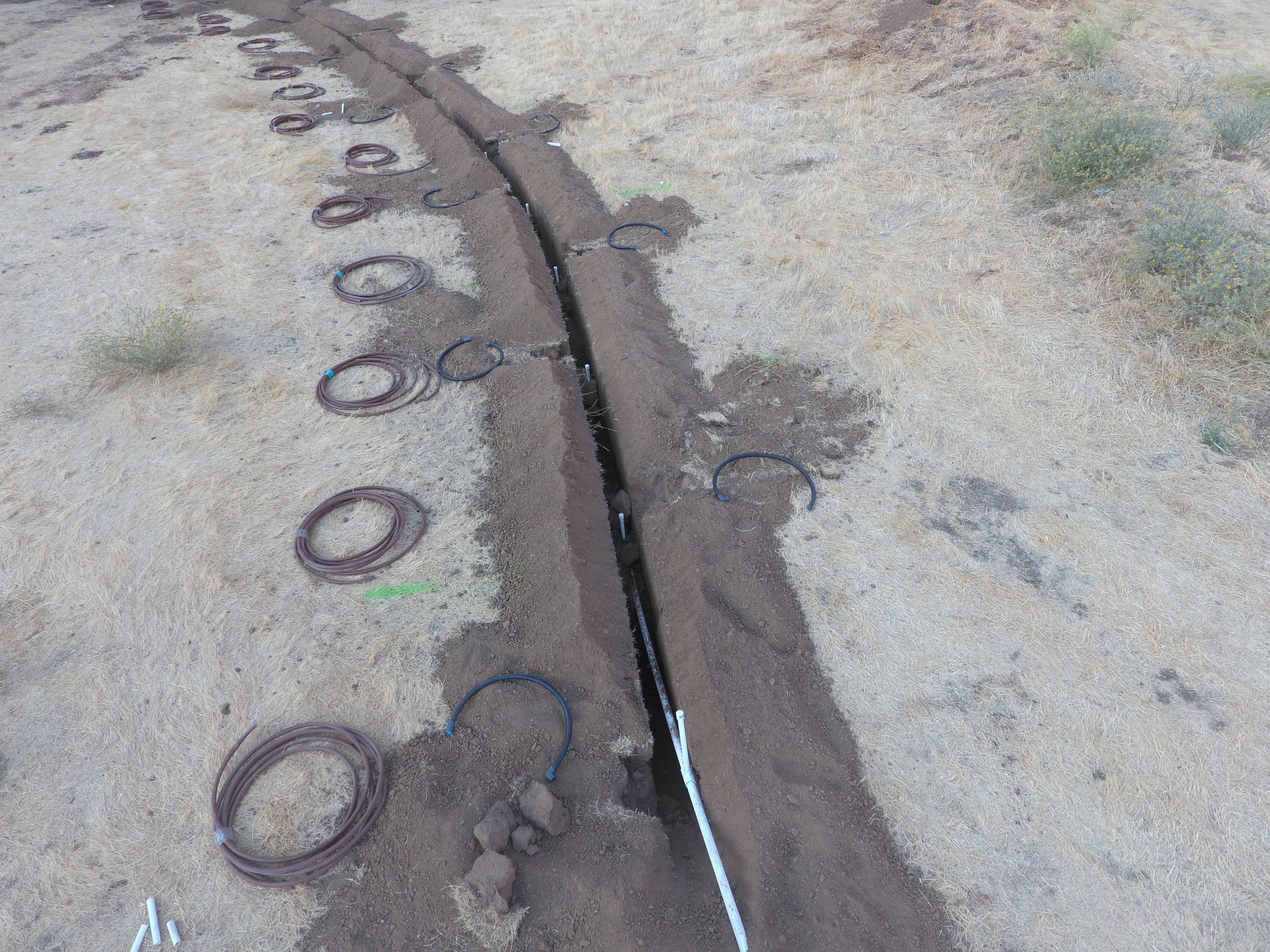 With our dedicated team of irrigation experts, operators, and laborers, we delivered 108 olive trees to their new home with 100% survival rate in peak summer heat - on time and under budget.